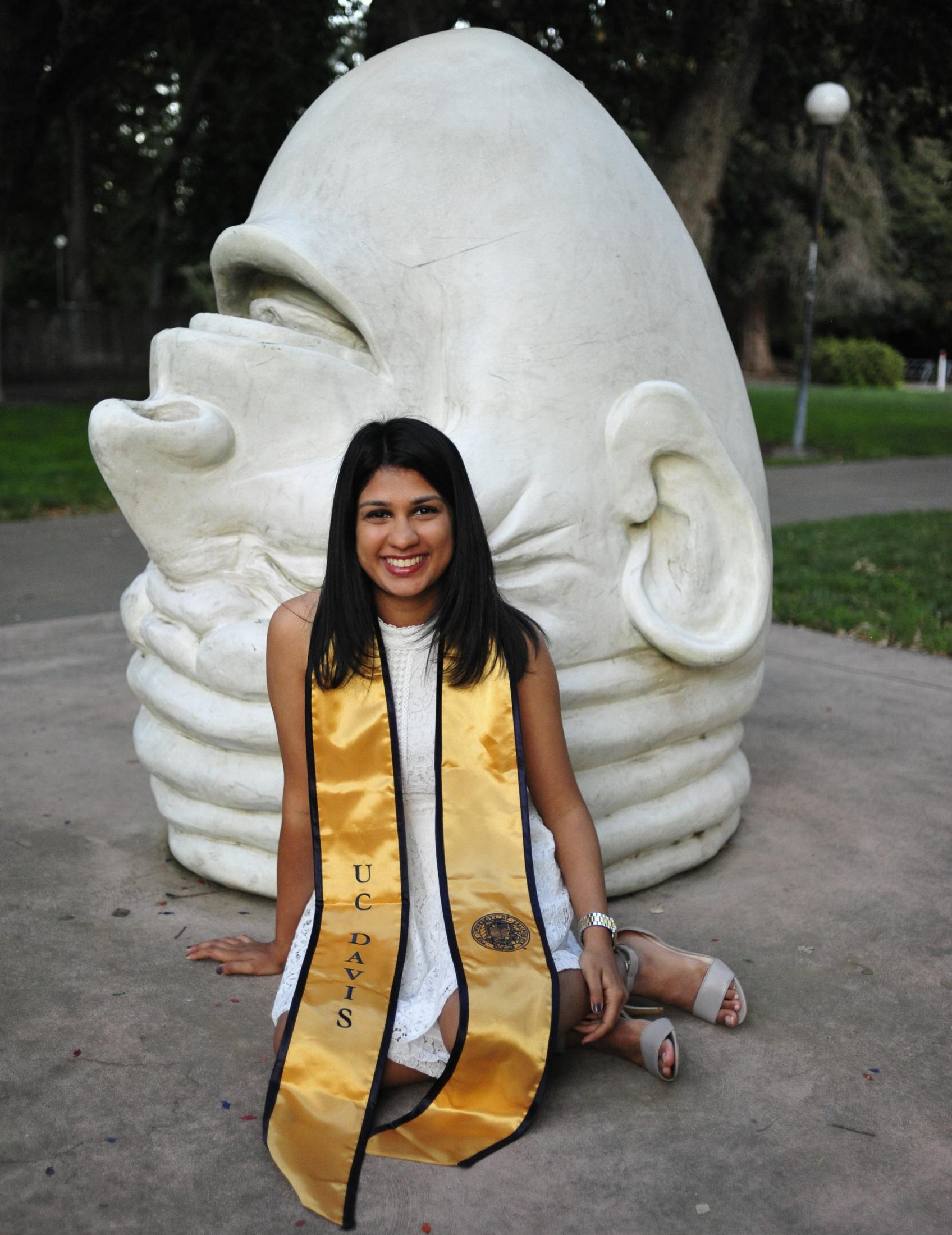 Sara Rehimi
(Former UCD Intern at International Tea Importers)
Last summer I had the opportunity to intern for International Tea Importers (ITI) located near Los Angeles, California. It was a wonderful experience because I got to learn a lot about tea, meet a lot of wonderful people, and learn a lot about the food industry. I went into the internship knowing basically nothing about tea, but my coworkers went to great lengths to make sure I learned about the beauty of tea.

For the first six weeks of my internship, I got to work directly under the Chief Marketing Officer as a marketing intern. This included working on various projects such as a promotional campaign for Purple Tea, a type of tea that is new to the industry. We also worked on creating programs to educate people within the tea industry about this new type of tea and its benefits. I was lucky to be at the company during the Los Angeles Coffee Festival, an annual coffee convention that happens once a year in different cities throughout the country. I got to help out with marketing during the coffee festival and well as explore and try many different types of coffee related products!

For the second half of my internship, I worked under the Food Safety Manager to create a food safety plan for the Skinny Fit Blend, one of the most complex products that ITI blends. Creating the food safety plan included learning about all the company's operations and researching different types of food safety laws. I learned a lot about how the company works as well as how the government regulates food companies.

Overall, interning for ITI was an amazing experience because I learned a lot and had a lot of fun throughout the summer!
---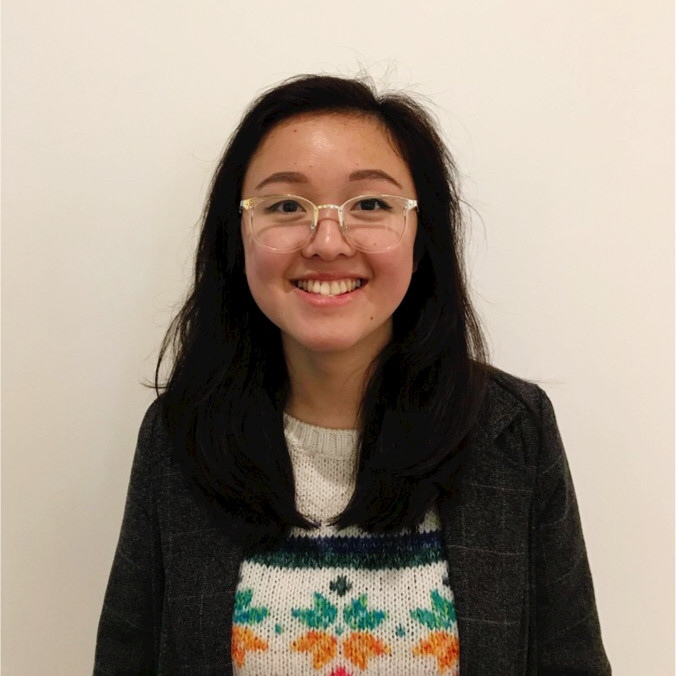 Vy Phung
(Former UCD Intern at International Tea Importers)
Over the summer, I had a 12 weeks opportunity at International Tea Importers (ITI) company as a Marketing and Food Safety intern. It was a great learning experience in which I was able to apply my knowledge in Food Science to the Food Safety part, while exploring many other aspects of the Food Industry. These 12 weeks of experience has helped me realized what I want  to do for my future career as well as develop my new passion for tea.

My summer internship was divided into 2 parts, each with 6 weeks of a different field which makes the whole internship more exciting for myself. The first half was Food Safety, in which I developed a Food Safety Plan for a tea product to eliminate risks of production failure when the tea is low in stock due to a sudden high demand. I started out this project by learning about tea processing with the help of my Food Safety mentor. It was my first time learning in-depth about how intricately tea was made through history and commercialization, and in turn allowed me to appreciate tea more than before. To fully understand the safety hazards occurring during production, I observed the beginning to the end of the supply chain of tea and conversed with the workers at the company about each stage of supply chain. Doing so had helped me identify the critical food hazards that can be prevented to improve the production. Asides from the food safety knowledge that I learned in class, I investigated and analyzed tea safety research articles to find methods to procure tea. With my mentor's guidance, I was able to produce the Food Safety Plan that identify potential hazards and actions to prevent the hazards. The experience, overall, gave me a chance to make an impact to the company by reducing the hazards occurring during transferring tea from suppliers and production in warehouse. This stimulates me to continue learning and partaking in problem solving to help others in the future.

The second half of the internship was Marketing, in which I helped planning the Annual Devan Shah Tea Festival. One of the things I did was creating a website for the Festival, in which I worked with my design mentor to learn the basic steps in website design and the UI/UX design preference to incorporate into building the website. Using my past experience being a marketer in a student newspaper and social media, I created marketing content about the event to promote on the website, social media, and physical advertising means. Although I did not have any knowledge about website design before the internship, self-learning and guidance from my mentor have allowed me to finish the website project while inspired me to venture more into digital design.

The other part of the Marketing internship was to promote the ITI's retail brand called Waterfall, in which I had a chance to do so while attending the Coffee Fest in Los Angeles. This was one of the most memorable thing about the internship as I enjoyed interacting with the industry people and customers to talk about the company's products and learn about customers' preference of tea. Through that, I understood that building relationships with customers is crucial to help a new brand like Waterfall Tea to be visible in the market.

The last project that me and the fellow intern were doing concurrently with the other two project was to create a Tea Tasting Guideline to help the end consumers choosing the tea to their liking. To start this project, we learned to taste 7 different tea types and identify some common aromas and flavors associated which each type. After learning more about tea processing and customers insights from the Food Safety and Marketing projects, we chose to use familiar terms to describe tea sensory profiles since not many customers are educated about tea sensory. After many considerations, we decided that the best way to educate the end-consumers about the sensory of tea is through the sales team, who are direct point of contacts whenever consumers want to make a purchase. This shifts the purpose of our project to creating a guideline for employees rather than consumers, for reason that understanding tea sensory will help the employees describe tea flavors more effectively to customers, and thus will build a knowledgeable, reliable company's image to the customers. We produced a flow chart with some notable key words about the tasting profile of each tea type and tea of different regions. We proposed to incorporate this guideline to the sales team working routine along with bi-weekly tea training for the employees. The project is incomplete due to the complexity of tea flavors profile and short amount of time, thus, we leave the rest of the project to the company for further development and decisions.

Overall, the experience was valuable to me as I had a chance to explore and learn many aspects about the Food Industry during these 3 months. It inspires me to spend my life after college to explore and not afraid to accept any opportunities, even if they are not related to Food Science. I learned to adapt to the uncomfortability of new projects that I have little knowledge of and used my self-learning ability to understand and produce solutions. What I cherish the most was the mentorship I received and support from my co-workers. Even though my mentor did not have a background in Food Science, I appreciate and respect them going out of their way to learn. I also learned from my mentor the ability to be open to listen and learn, as well as ask big questions to challenge others to think further and protect their beliefs. The help and support from my co-workers throughout my time at the company gave me courage to face challenges and continue to progress to reach the goal. Lastly, working at a tea company intrigued me to develop a new passion for tea that I never knew of before. I am fascinated about the complexity of flavors that are produced during the processing of tea and is eager to learn more about it as I am bringing tea into a part of my life.