OUTREACH
GTI receives a continual stream of inquiries from national and international tea institutions, corporations, government entities, research universities, scholars, students, communities, and individuals on how to get involved with the program.
In response, GTI is developing a comprehensive, multi-tiered collaboration structure highlighting the different levels of involvement for external entities. Collaboration options will be designed to both generate revenue for GTI as well as positively engage community members.
UNIVERSITY COLLABORATIONS
GTI has captured the interest of top-tier research universities and institutes around the world.  The program's reputation in the arts and sciences is helping to secure long-term funding from several well-known companies for research collaboration. GTI is nurturing these connections while working to establish many more. These activities are helping GTI transition into the Global Tea Institute. The next step with the AOC universities is to develop working plans.
INDUSTRY PARTNERS

Agrícola Himalaya S.A. is a company with 55 years of experience in the tea industry, established as the leader in the Colombian market with the Hindú® brand, and with a presence in over eight different countries around the Americas.

At Finlays, we have never lost touch with our own past. The lessons of two centuries feel more relevant today than ever...Finlays. The future of beverages. Since 1750.

It's been nearly four decades since John Harney developed a passion for fine teas. John began his journey in mastering the art of tea blending in his basement. The proprietor of an inn at the time, John served his distinctive blends to his guests; the rest, as they say, is history.

International Tea Importers (ITI) is a major importer of organic and fair trade teas as well as conventional teas from every tea-producing country and herbals of every description. Since 1990, we have proudly offered surpassing quality and surprisingly low prices and personal service for every type of tea or tea-related product.

At ITO EN, we have been building our business model based on our belief that product development is the crucial starting point. This has enabled us to create new value.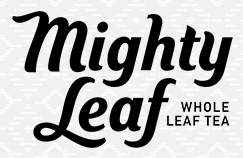 Since our founders first opened their original San Francisco tea house in 1996, it has been our goal to share the whole leaf tea experience with tea enthusiasts around the world. 

Discover Mighty Leaf's whole leaf tea collection. From signature artisanal, hand-stitched silken tea bags to exclusive loose leaf tea, each cup offers a one-of-a-kind experience.

Started in 1994 by a former tea grower with over 50 years of experience, QTrade is North America's largest organic and specialty tea supplier.