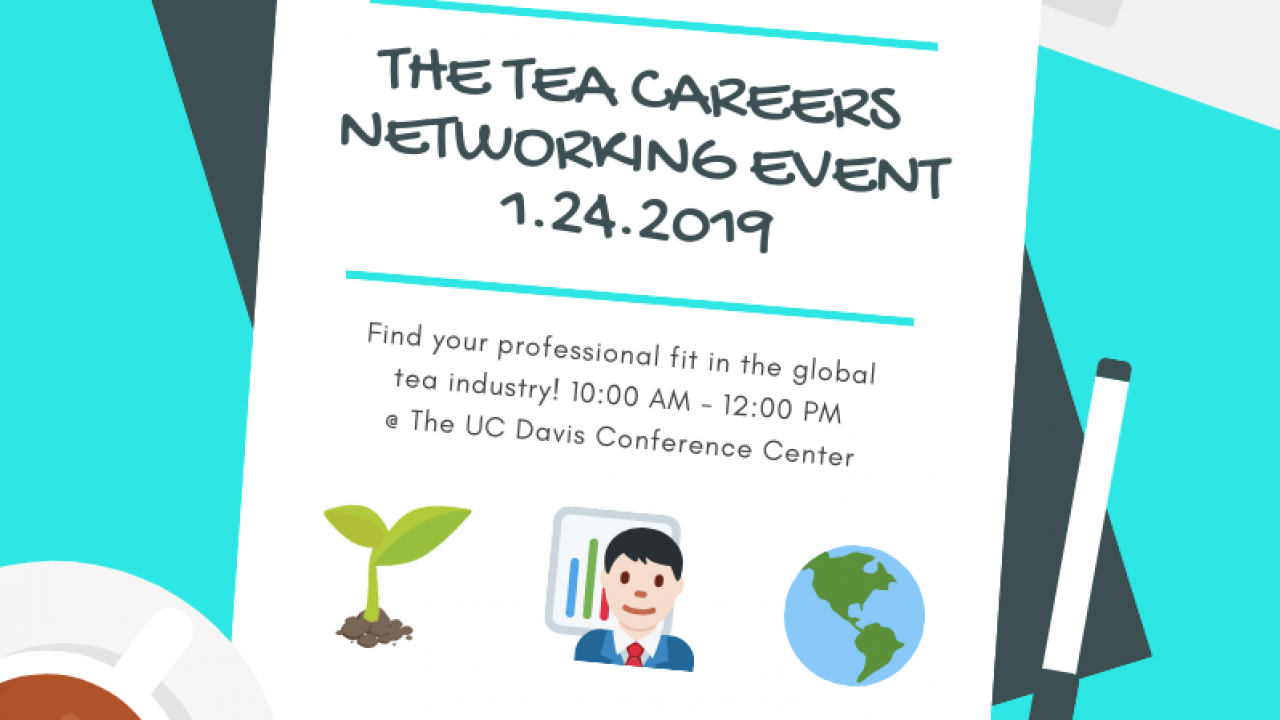 Location
UC Davis Conference Center
Prior to the speaker portion of our 4th Annual Colloquium, GTI will be holding a Tea Careers Networking Event on January 24, 2019 from 10:00 AM - 12:00 PM, aimed at students seeking a job or internship in the tea industry. 
Bring your resume!   The event will also feature a corporate panel comprised of industry players such as International Tea Importers (ITI), Rishi Tea, Ito En, and more!  Tea Mixology Demonstration and FREE drinks included!
Attendance is free but restricted to UC Davis students! 
UC Davis students: Please make sure to register here on Eventbrite.