When the Global Tea Institute was first getting started in 2015 – and even before when it was the All Things Tea faculty research cluster – these individuals stepped up to advise GTI on many ways to proceed. We are grateful for their efforts and sustained support!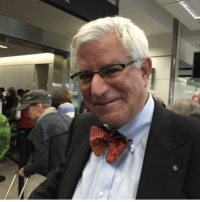 Darrell Corti might introduce himself as "just a grocer," as he is the owner/proprietor of Corti Bros. in Sacramento, but this internationally recognized wine and food expert is so much more. The first to ask, "Why doesn't UC Davis study tea?" Darrell has been a friend and inspiration to GTI since 2012. A food and beverage consultant to the Smithsonian Institution, his many awards and recognitions include a James Beard Award, a knighthood, as Cavaliere al Merito della Republica Italiana (from the President, Italian Republic), the Bacco d'Oro award (from the Italian Government Institute of Foreign Trade) and inductions into the Culinary Institute of America Vintner's Hall of Fame, the Italian Trade Commission's Hall of Fame, and more.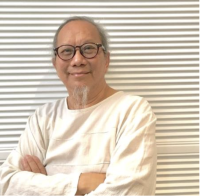 Wingchi Ip is owner and proprietor of Lock Cha Teahouse, Hong Kong, and the founding principal of the Hong Kong Tea Academy. Wingchi has been engaged with GTI since 2013. Artist, calligrapher, designer, and tea master, Wingchi's understanding of East Asian tea culture and the tea industry has been a great boon to GTI. Wingchi notes, "Tea is a very old and traditional drink, but  so much about it is yet to be explored that can be tremendously beneficial to modern life. The healing property of tea, for instance, is inspiring studies for COVID-19 medications. One of GTI's missions is to strengthen the bond among the world's tea masters and researchers which can mine the treasures of this magical plant."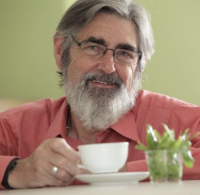 Nigel Melican has over forty years of hands-on experience in all facets of the tea industry. Ranging from green tea feasibility in Australia to tea extracts in Zimbabwe, Nigel has provided technical guidance to clients in 32 countries and 6 continents and his experience is knowledge that GTI is grateful to be able to tap into. Most recently, Nigel has progressed from assisting large-scale commodity tea production to concentrating on helping develop non-traditional tea growing origins in the USA and Europe – and solving the challenges of growing specialty teas under marginal conditions.
Nigel is the owner of Ireland-based Teacraft Technical Services, founded in 1990,  supplying specialist technical support and consultancy to clients worldwide in such areas as tea husbandry, processing, mechanization, systems management, value addition, artisanal tea processing, marketing, and training. Winner of the World Tea Expo John Harney Lifetime Achievement Award in 2018, he is also co-founder of the US League of Tea Growers, and President of the European Specialty Tea Association.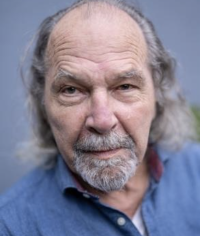 James Norwood Pratt has served the cause of tea around the world for forty years and has been a helpful consultant to GTI since 2015. His 1982 book, The Tea Lover's Treasury, sparked the American Tea Renaissance. James Norwood Pratt's Tea Dictionary (2014) has become a standard reference throughout the worldwide tea trade. His books, articles, and interviews have been translated into multiple languages over the years. For four successive years, Norwood was voted Best Tea Educator at the World Tea Expo. He serves as Honorary Director of America's first traditional Chinese tea house and served as International Juror at India's first-ever Gold Leaf Award tea competition. In 2015, he received the John Harney Lifetime Achievement Award at the World Tea Expo. An energetic eminence grise, Norwood lives with his wife Valerie in San Francisco.