Sustaining the Global Tea Industry in the Modern Open Market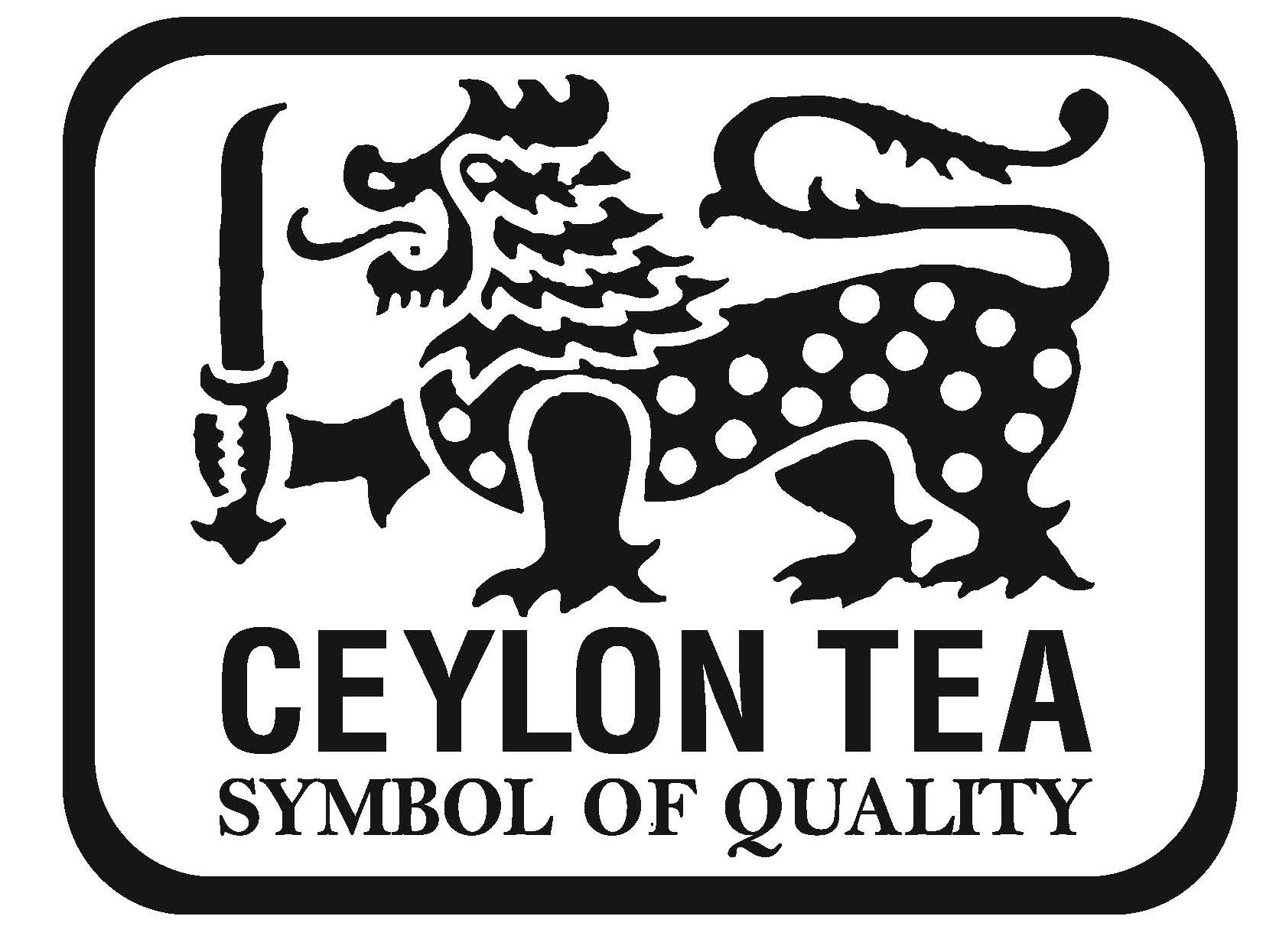 Thursday, May 4th 
4-5:30 p.m.
Social Sciences & Humanities 2203, UC Davis
Guest speaker:
Dhanusha Karaunaratne, Ceylon Tea Commissioner—China, Sri Lanka Embassy, Beijing 
Will the global tea industry be sustainable in open market economies? How best to market tea — as a tea brand or an agricultural product? 
Chai Why? The Making of the Indian "National Drink"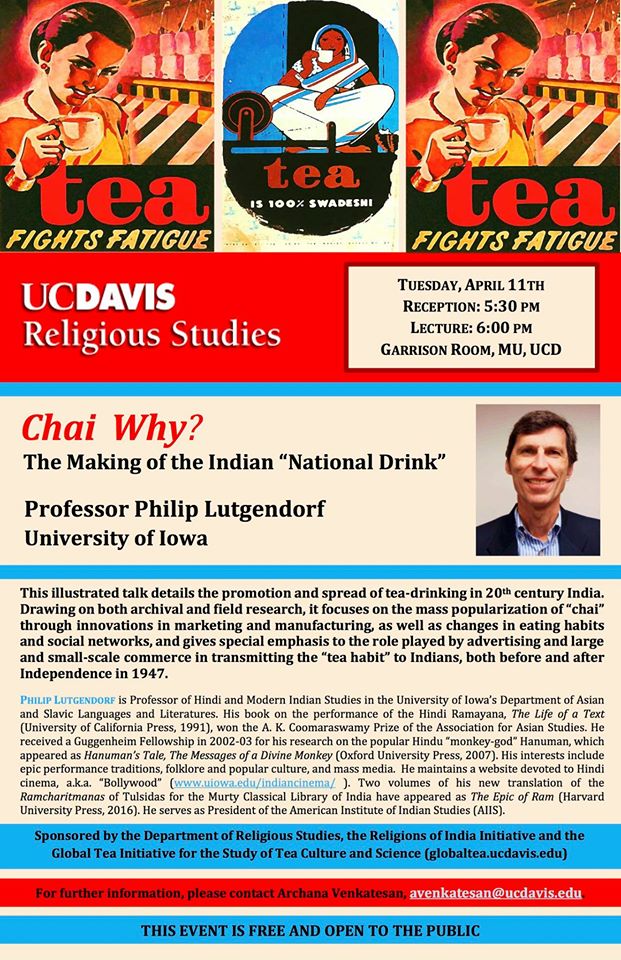 Tuesday, April 11 2017
5:30-7 p.m.
Memorial Union Garisson Rm, UC Davis
Guest speaker
Philip Lutgendorf, professor of Hindi and modern Indian studies at the University of Iowa, discusses the history of "Chai" as well as the mass popularization through innovations in marketing and manufacturing. 
Taste, Smell, Sight, Hearing, Touch: The Sensory Aspects of Tea
Global Tea Initiative 2nd Annual Colloquium
Thursday, January 19, 2017
UC Davis Conference Center (See Map)
This Colloquium will feature a full day of events, with a tea tasting in the morning in the Robert Mondavi Institute Sensory Theatre and talks in the afternoon.
Read a summary of the colloquium
Student Volunteering Opportunity
Global Tea Initiative 2nd Annual Colloquium
The Global Tea Initiative is looking for student volunteers for Jan. 19, 2017. Please view the application details here.
Volunteers will help welcome event attendees at the registration tables and help with event set-up and clean-up. Students will also have the opportunity to attend and participate at the event.
Tea and Terroir: Kevin Gascoyne
Friday, November 4th 
12-1:30 p.m.
Memorial Union Garisson Rm, UC Davis
British tea taster Kevin Gascoyne has been avidly involved in the tea industry for decades. Living in Montréal, he is one of the taster/owners of the company Camellia Sinensis. He lectures internationally and runs two tea schools, offers a wide selection of workshops, field consultations, and seminars. His talk focuses on the effects of terroir on the flavors of tea.
View Kevin Gascoyne Event Flyer
The Basics of Tea: Tea and People
Global Tea Initiative Inaugural Colloquium
Thursday, May 12
3-7 p.m.
ARC Ballroom, UC Davis
A Big Launch for the Global Tea Initiative at UC Davis
May 23, 2016 - The colloquium launching the UC Davis Global Tea Initiative for the Study of Tea Culture and Science featured scholars from around the world talking about the chemicals and compounds in tea, types of tea, the Japanese tea ceremony and a kind of ceramic that for 500 years has been considered the best for making tea ...
2016 Inaugural Colloquium Program