Location
UC Davis Conference Center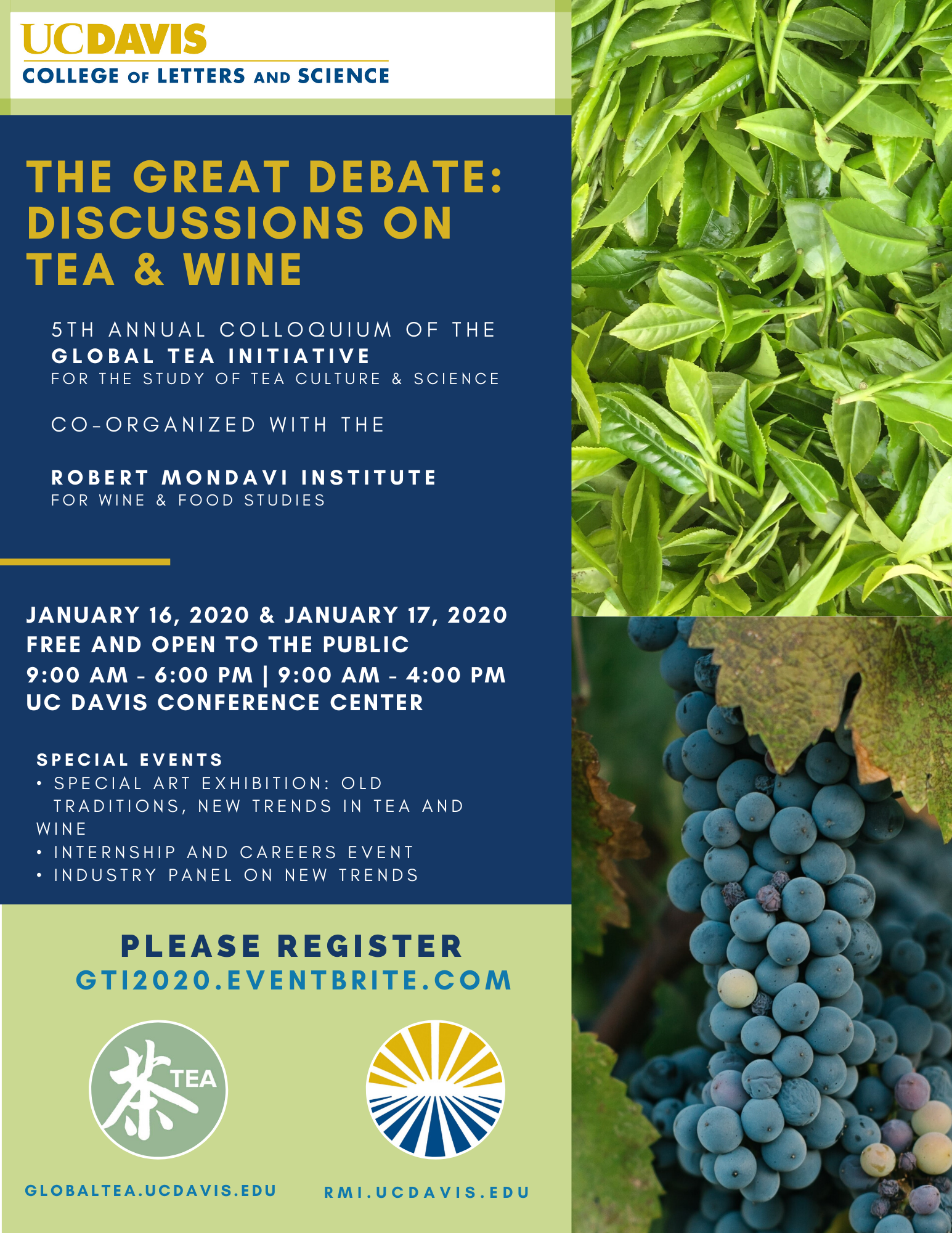 About this Event
The Global Tea Initiative for the Study of Tea Culture and Science (GTI) is holding its 5th Annual Colloquium on Thursday, January 16, 2020 and Friday, January 17, 2020 at the UC Davis Conference Center in Davis, California. This year's event is co-organized with the Robert Mondavi Institute for Wine and Food Science (RMI). Please register! 
Talks will be transdisciplinary. Panels will delve into the health, history, and various attributes of tea and wine—considering site, terroir and appellations, sensory aspects, aesthetics and collecting, and developing markets. In addition to UC Davis faculty, speakers will come from Indonesia, Switzerland, Germany, and France.
To keep up-to-date on all the featured presentations, click HERE for Day 1 and click HERE for Day 2.
Special events include:
An enactment of the Tang dynasty text, the Debate between Tea and Alcohol

A panel on new industry trends with tea and wine industry professionals 

An internships & careers session with tea and wine industry professionals

A special exhibitions of books and materials from UC Davis Shields Library

A special exhibition of Japanese art

A tea and wine tasting 
Other activities include networking, company showcases, beverage samples, and more! Attendees will be comprised of students, scholars, members of the international tea & wine industries, and the general public.
Admission is free!  We look forward to seeing you there!