GLOBAL TEA CULTURE AND SCIENCE: FIRST-YEAR SEMINAR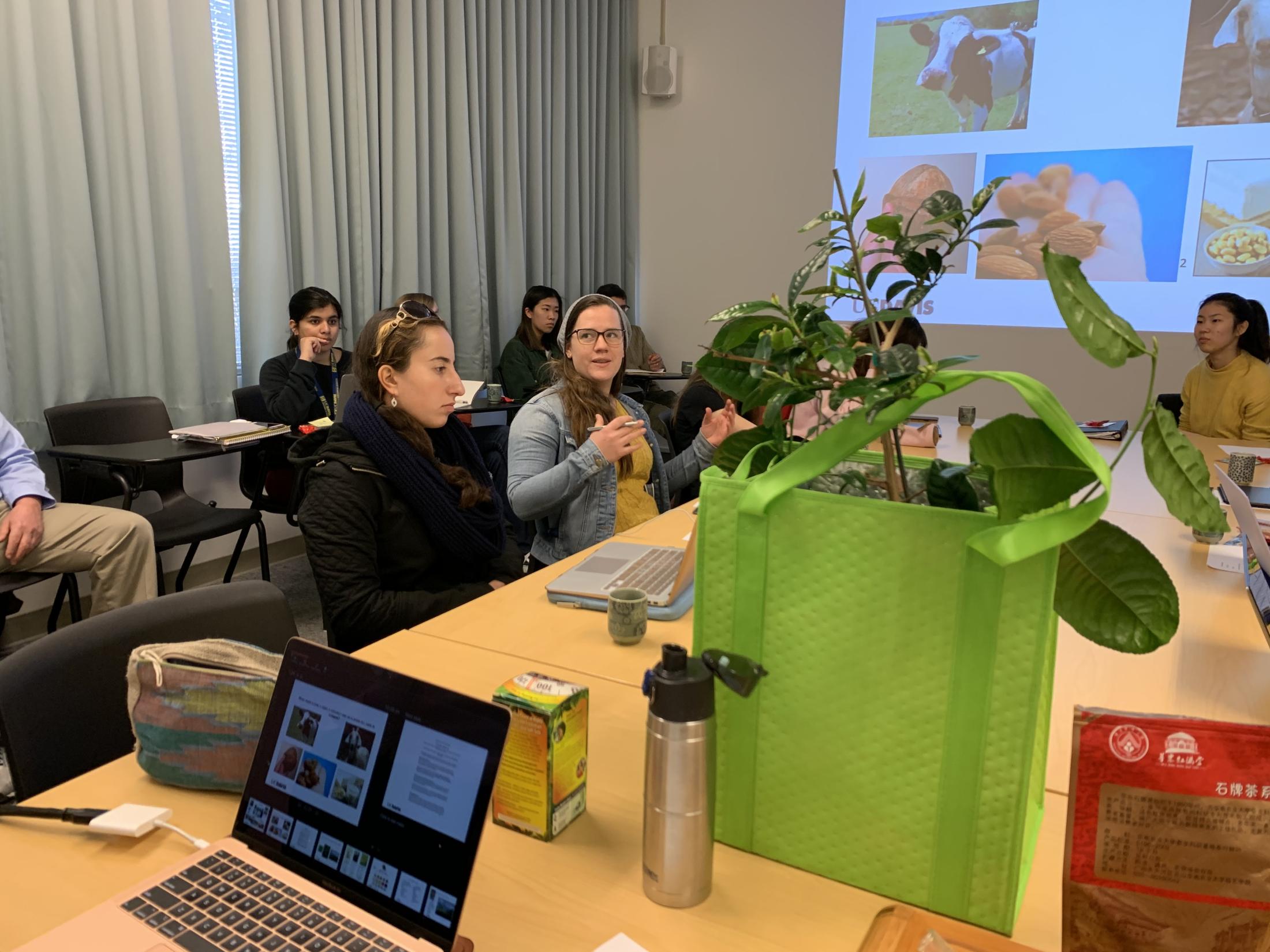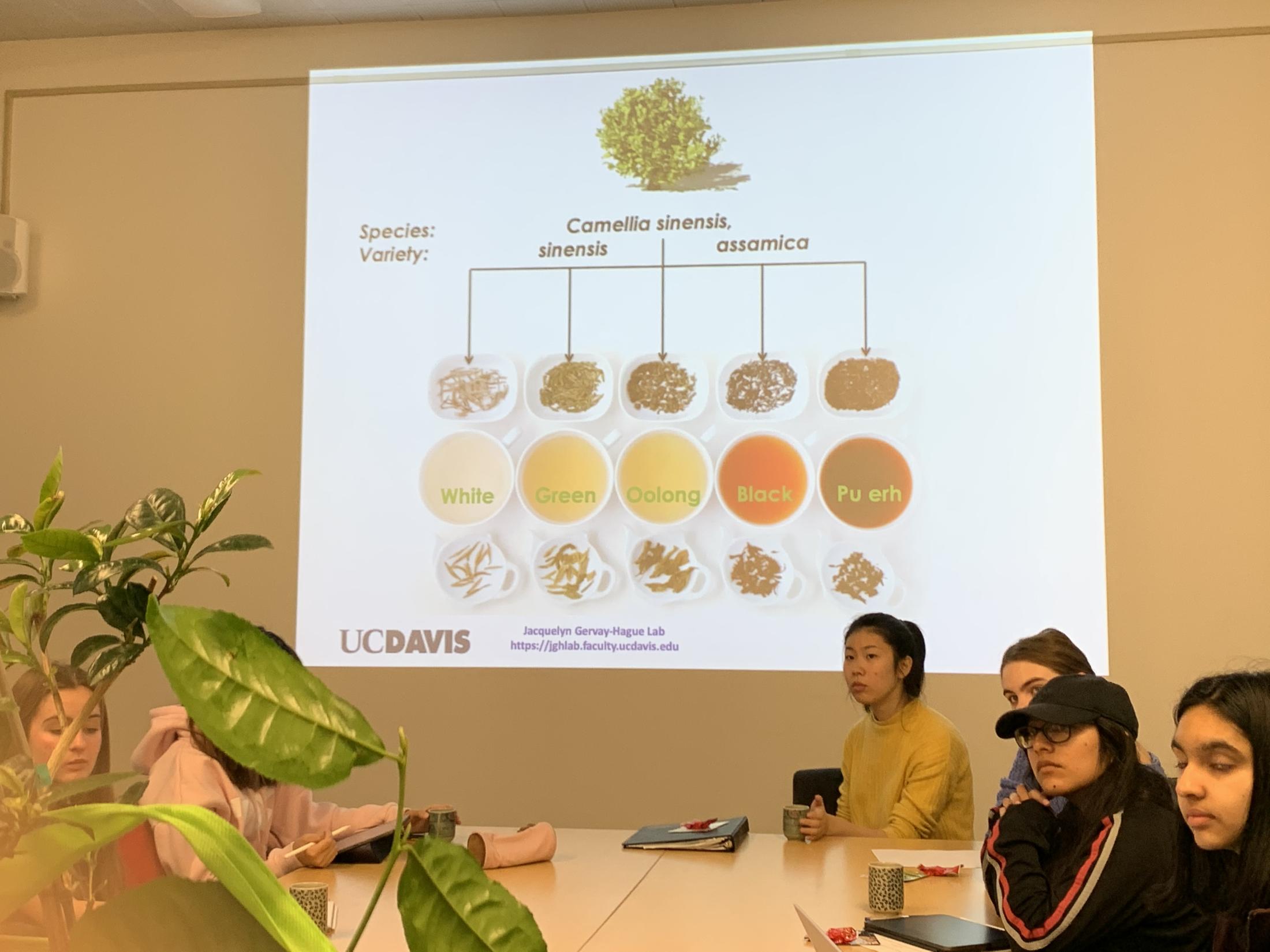 CRN: 35847
Course: 002-025
Units: 2
Day/Time: R 12:10 PM - 2:00 PM
Room: Everson 157
---
INSTRUCTORS
→  Katharine Burnett
Art and Art History
College of Letters and Science
DESCRIPTION
Tea is the most consumed prepared beverage in the world, yet, what is it really? Drunk on every continent, everyone thinks their way is the best – but is there only one "right" way? Through readings and discussion, this seminar introduces students to many cultural and scientific aspects of tea, with topics involving agritourism, art history, chemistry, history, and nutrition. At each session, we will also taste and discuss specialty teas. Join us!
SEMINAR GOALS
Students will gain a broad understanding about the complexity of global tea cultures and science across a spectrum of disciplines. They will learn how to do smart searches for literature and source materials across the disciplines. Students will hone skills in such areas as textual analysis and oral and written communication
ASSIGNMENTS
Homework to submit: Students will come to weekly class meetings prepared to discuss assigned short readings and with a written paragraph identifying the reading's key points and 3 questions about the readings (or related topics) to assist in class discussions.
Two special events are planned:
1) A field trip to the "2019 Way of Tea Program," presented by the Consulate General of Japan in San Francisco and the Urasenke Foundation San Francisco. Friday, February 8, 2019. (Optional; no assigned readings).
2) The transdisciplinary 4th Annual Global Tea Initiative Symposium, Body, Mind, Spirit: Issues in Tea and Health, January 24, 2019, UCD Conference Center. (Mandatory and in place of regular class meeting; no assigned readings.)
Final project: Students will write a short paper (3-5 pages) expanding upon their choice among the material presented during the course of the seminar (including ideas and material presented during the two special events), and answering the questions: What intrigued you most about this session or its readings? How would you go about following up or learning more about this topic? To do this, what sources or resources (including people, books, websites, places, companies, etc.) would be helpful for you?
GRADING
Grading will be based on the following. Standard campus grading will be in place. 33.3% of grade Pre-Class assignments in the form of written work (discussion questions, 3 minimum) submitted at the start of each class meeting 33.3% of grade Post-class assignments in the form of 1-page papers synthesizing the readings and class discussion (1 page/session) 33.4% of grade
Final project: a short paper (3-5 pages) synthesizing and/or expanding upon material presented during the course of the seminar, including ideas and material presented at the GTI 4th Annual Symposium.
Grading scale: 100-90 (A+ to A-), 89-80 (B+ to B-), 79-70 (C+ to C-), 69-60 (D+ to D-), <59 (F).
LEAD INSTRUCTOR
Katharine Burnett, Ph.D., is Founding Director of UC Davis's Global Tea Initiative for the Study of Tea Culture and Science, which is on its way to becoming the Global Tea Institute for the Study of Tea Culture and Science. She is a Chinese art historian in the Department of Art and Art History whose wide-ranging interdisciplinary research explores how cultural values are manifested in art, what it means to collect art, and now also, what we can learn about cultures and societies through studying individual and diverse tea cultures. She has traveled widely in China, Taiwan, Hong Kong, and Vietnam to study tea farms, tea production sites, tea houses, and collections of tea wares. New research includes, "The Surprisingly Little We Know about Teapots and Trade Routes: Visual Evidence for Trade in Tea and Teapots between China and Vietnam before 1700."
CO-INSTRUCTORS
Jacquelyn Gervay-Hague, Ph.D., is a professor in the Department of Chemistry. Tea quality is dependent upon the complete natural environment in which it is grown, produced and consumed. Research in the Gervay-Hague lab centers on correlating chemical transformation and molecular transport with environmental factors including soil, topography, and climate to determine the chemical basis of Camellia sinensis cultivation and how it influences Human health through tea consumption.
Daniel Goldstein, Ph.D., is the Arts, Humanities, and Social Sciences librarian in Shields Library with responsibility for History, Art History and East Asian Studies among many other subjects. With a doctorate in History from Yale University, Goldstein taught for ten years before moving into librarianship. He has a longstanding interest in tea history and its role in the politics and economies of empires which will be explored in this seminar.
Robert M. Hackman, Ph.D., is a lecturer and research nutritionist in the Department of Nutrition. His current studies focus on the role of fruits, nuts and bioactive plant ingredients in human health and performance. An avid tea drinker, he has visited tea plantations and processing plants in numerous Asian countries. As a teacher, he takes a holistic approach to nutrition and lifestyle patterns as ways to enhance well-being and improve performance in school, in sports, and in life.
Shermain Hardesty, Ph.D., is an Agricultural Economist. During the past 10 years, she has led the UC's Small Farm Program. She has collaborated with the University's Cooperative Extension farm advisors to introduce smaller-scale farms in California to specialty crop opportunities—such as tea, coffee and dragonfruit. Recently retired as a faculty member in UCD's Department of Agricultural and Resource Economics, she began drinking tea while growing up in Japan. She has visited tea farms in China, Hawaii and California, and now is working to help tea farms in California develop tea tasting and farm tourism businesses. Since 1992, she has been conducting workshops about starting and operating a specialty food business.
Adam Siegel is an agricultural and resource economics librarian in Shields Library. His interests include transmission and dissemination of scientific knowledge of food and nutrition into and within Europe. Representative publications and presentations include "Chocolate and the Atlantic World," "Early Works on Chocolate," "Viticulture and Enology Holdings from the Institute for Adriatic Crops and Karst Reclamation," "Scientific Publications and Agricultural Geographies in Southeastern Europe," and "Trans/National Adriatic Identities and the Scientific Culture of Olive Oil." He is currently working on a comprehensive bibliography of early works on tea in Europe.
Joseph Sorensen, Ph.D., is an Associate Professor in East Asian Languages and Cultures, who teaches Japanese literature courses. He also leads a UCD study-abroad program each Spring in Kyoto during which he works with tea masters to provide lectures, demonstrations, and workshops on various aspects of the Japanese tea ceremony.