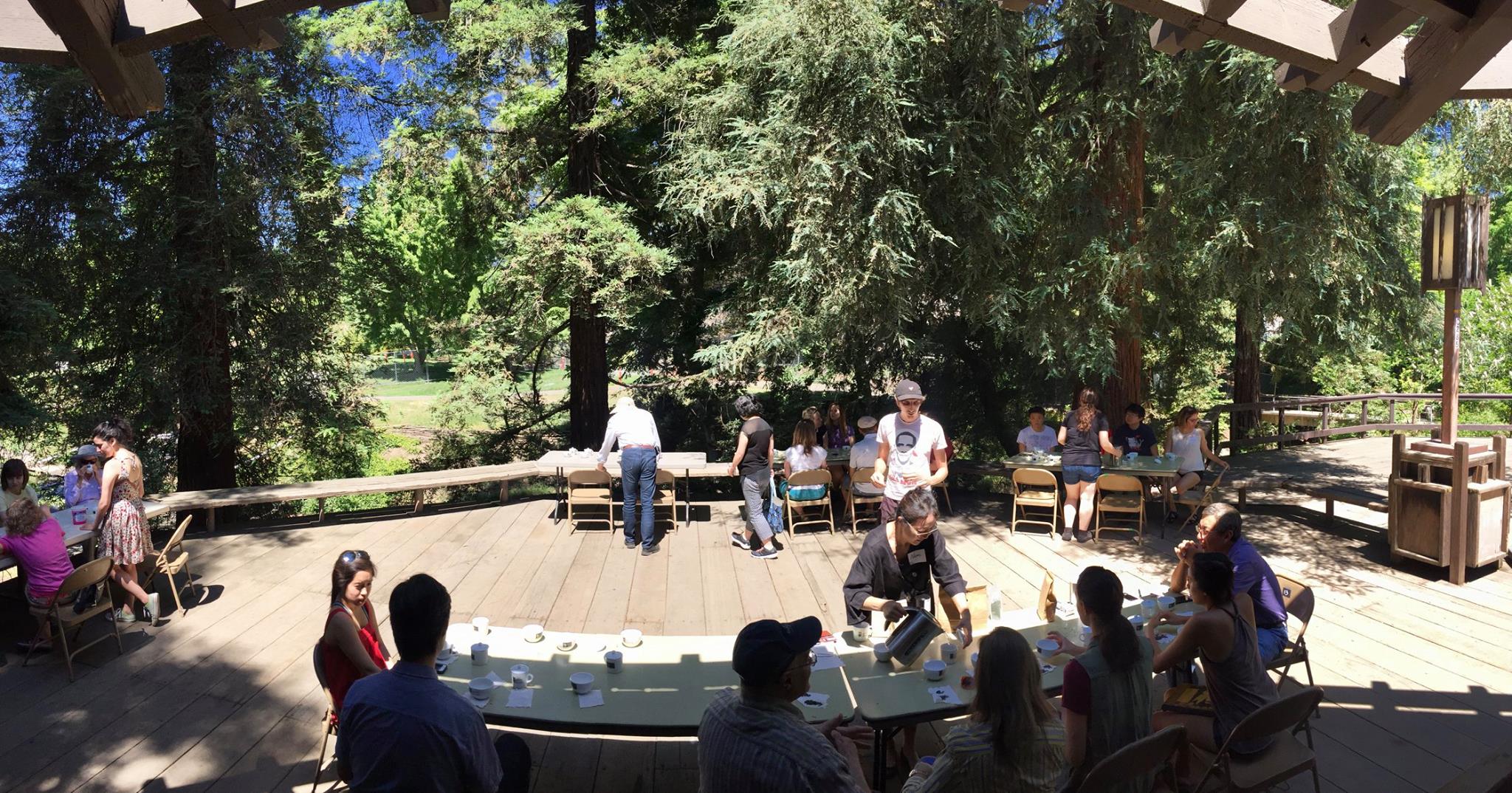 Global Tea Club at UC Davis
Bi-Weekly meetings Winter Quarter 2018 are held at 7:15–8 p.m. each Wednesday in Social Science & Humanities 80.
The Global Tea Club at UC Davis was established in the summer of 2016. The club seeks to explore tea through the lens of scientific research, cultural exploration, and community. 
Past Events:
Tea and Conversations - 10/15/2017
The Global Tea Club hosted an event "Teas Around the Globe" co-sponsored by the Arboretum on Sunday, October 15th. The event was free and open to the gerneral public. The club served six different teas from a different region and held conversations at each table which held an in-depth discussion of the type of tea.
Tea and Conversations with Tea Cozy Sacramento- 05/21/2017
Global Tea Club hosted its very first "Cupping Demonstration" which was presented by Tea Cozy Sacramento and co-sponsored by the Arboretum. Tea cupping is a method used by tea experts to taste and rank teas, it is a very useful skill for those interested in learning about tea variations. 
Tea Tasting — 9/27/16:
Global Tea started off its first quarter as a club with a tea tasting. This event was open to all UC Davis students. The club provided varieties of tea and provided the details such as the brewing time, the origin, and the name of each tea with information cards at the tea stations. The room was filled with over 90 students interested in learning about tea and participating in the club. This event helped introduce students to different types of teas as well as the goals and the officers of the club. 
Blending Competition — 11/15/2016
Students had the opportunity of creating their own blends of tea during Global Tea Club's general meeting. The club provided students with different spices, teas, fruits and other ingredients to help students create their perfect blend. After students experimented with different ingredients, everyone had the opportunity of competing with other students' blends. After tasting all the blends, students voted on their top three and that led to the result of a tie between two blends created by UC Davis students. 
Connect with the Global Tea Club!